Holly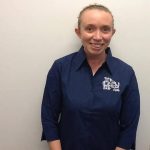 Holly worked for us when we first started the practice.  She was a firm favourite with our clients and their pets.  Then, she went away to have babies!  luckily for us, she has seen the light and come back to work part-time.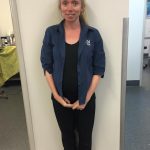 She holds both a Certificate 4 in veterinary Nursing and a Bachelor of Veterinary Technology degree.
---
April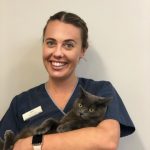 April is our Saturday morning nurse, rounder-upper, dog mother and fantastic puppy pre-school trainer.  She has been with us for a couple of years now, but we won't get to have her forever.
In addition to working here, she is also do Veterinary Science at Gatton University.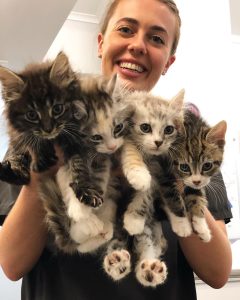 She is the proud and devoted owner of 2 spoilt dogs Ninja and Zara.  Both of these are ruled by the overlord of the house – Sienna who was an RSPCA foster fail.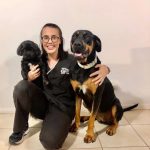 Melissa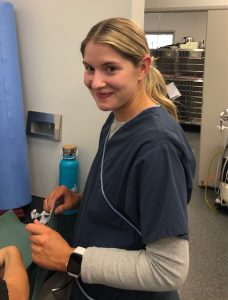 Melissa is out latest addition to the staff.  She is in the middle of her Bachelor of Veterinary Technology degree. She has been working as a veterinary assistant at another vet surgery and it has shown her that this is the career for her. She enjoys the smaller pets but is also looking forward to treating large animals in her career.
She has 2 border collies, the last one was a rescue from work, and a persian cat.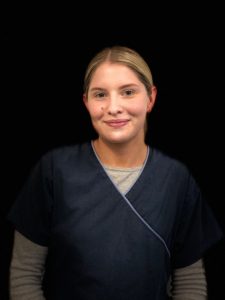 Emma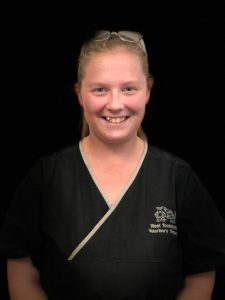 Emma is our new trainee.  She has started her Certificate 4 in Veterinary Nursing with us.  We are very impressed with how well she is coming along and picking things up. in her spare time – what am I saying? she has no spare time.  She is a volunteer at the Rural Fire brigade, a darts fanatic and she cares for her horses, cats and dogs.
Fergus.
Fergus came into our lives via the RSPCA.  After having lost our beloved Al, it was a long time before we could consider having another surgery cat.  But this cheeky guy won our hearts – even Michael's.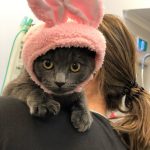 It was a shock having a kitten around, and we are hard pushed to keep up with his antics.  But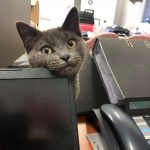 he is full of cuddles and purrs.  just what we need after a hard day.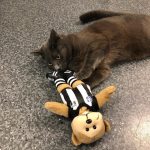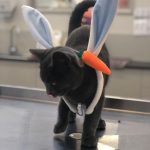 Al – RIP
Al came to us as a 9 month old cat when we had first started the business.  At that time, we had the heartbreaking job of doing the euthanasia at the local pound. He was scheduled for the chop, as he was an ugly, skinny cat but he was such a gorgeous nature we didn't have the heart to do it.  We put him up for adoption, but it wasn't long before we realised he was destined to stay.  He now rules the back rooms, and supervises the girls at the desk.  An avid Carlton supporter, like Mick, he gets very grumpy when his team loses.